Welcome to my sailing page. This page has some pictures of me sailing my boat "Calidris" at the Crystal Coast in North Carolina. The boat is a water ballast 1994 model Hunter 19. I sail it on the skinny waters of Bogue Sound. It is a beautiful place to sail and I often have the opportunity to cruise along with a pod of bottlenose dolphin. Give me my boat, a little wind, Jimmy Buffet music, some dolphins to lead the way, and this Parrothead is as close to paradise as it gets.

Calidris safe at harbour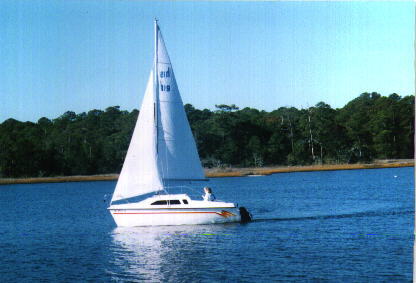 Sailing in Goose Creek, a cove in Bogue Sound

Sailing on Bogue Sound near Broad Creek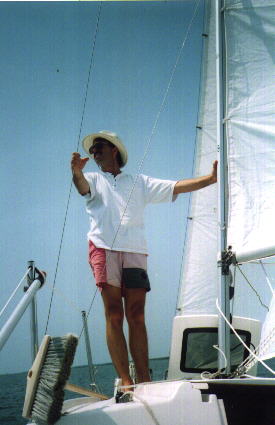 On Watch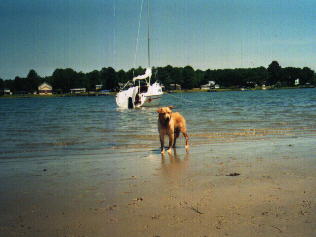 This is my dog Sally guarding the boat while
we relax on an island.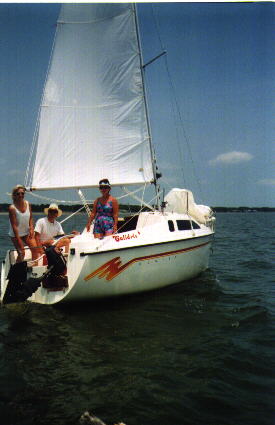 Sailing for home at the end of the day.

Area Boating Information:
Coastal Marine Forecast
Ocean and Wind Conditions
Saltwater Fishing Report
Local Weather Forecast

BACK TO HOMEPAGE


visitors have been to this page.
For comments contact me at:
jhorton@sprintmail.com